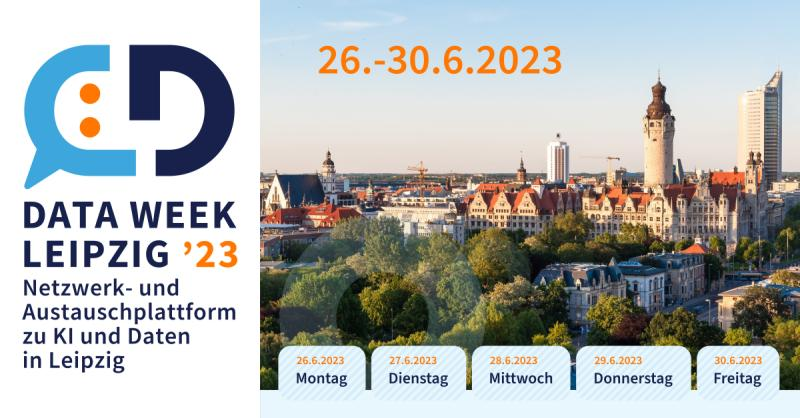 We're excited to announce FAIRiCUBE's participation in the Data Week Leipzig 2023. We look forward to the following sessions presented by Heimo Rainer (NHM Wien) and Peter Baumann (rasdaman / Constructor University):
1. Initiatives for European Green Deal – 26 June 2023, 11.00 -12.00am CEST, conference room
Heimo Rainer (NHM-WIEN) – Bringing the Power of ML and Remote Sensing Data to a Wider Audience: General overview of FAIRiCUBE
Learn more:
https://lnkd.in/eXufc7sn
2. Data Spaces: Biodiversity – 27 June 2023, 17:00 – 18:20 pm CEST, room 259
Heimo Rainer (NHM-WIEN) – Complementing Space-Based EO Data with Fine-grained in situ Observations: details of the non-spatio-temporal axes are added to Datacubes, e.g. Occurrence Cubes, Drosophila genetic Cubes
Learn more:
https://lnkd.in/e3EMDs7B
3. Data Spaces: IoT and Sensors – 26.June 2023, 16.00 – 17.30pm Ratsplenarsaal
Peter Baumann (rasdaman/Constructor University)
Analysis-Ready AI-Datacubes: How They Support the Green Deal
European Open Science Cloud (EOSC) session
Learn more:
https://lnkd.in/ep8NttFg
Participants will have the opportunity to gain insights into diverse activities geared at better leveraging this true data tsunami in the aim of ensuring a livable world for us all. Within this session, we'll be presenting first insights into FAIRiCUBE.